About
Updated September 17, 2010
Life was pretty good as we were living in a quiet town on the South Texas coast running our funky little cafe and shop.  John and I met in 2004 and married in 2008.  Little Jaya Sky was born at home in the summer of 2009. Rainy Roo is my 11 year old.  She is intense and beautiful and has a Pokemon obsession.  My folks lived 10 minutes away.
But the natives were restless.  Life was beckoning us into a new era in order to facilitate our inner evolution.  The dream to travel the world was tugging at my heartstrings.  Being tied down to a business was hardly conducive to a nomadic lifestyle.  We put our prayers out into the universe and The Travel Creatives was born.
The Travel Creatives was originally a giant statement to the world that we were going to sell our business, downsize our "stuff", and take off with the kids to experience our beautiful Earth.  We would sink our teeth into traveling slowly by living in places we considered "power spots" on the planet.  Our goal was to ween ourselves off the dependency of automobiles, grocery stores, climate-controlled environments, and for me, the same old town in which I spent the majority of my life.  Ahead was the promise of exploring sustainable living skills, a creative approach to life (by our own terms), and the quest to connect to more of our tribe. We would be our children's teachers.  I would be a traveling filmmaker, documenting adventures and cool people we met along our path.
This grand statement was a heartfelt prayer–not a "wish" prayer, but a focused intention to manifest. After our trial run on the Big Island of Hawaii in Feb-Mar 2010, we returned home, surprised to meet the future owners of our business, Yin Yang Fandango and The Tango Tea Room.  It happened just like that–in a flash.  After trying for years to sell the business, it sold swiftly after I simply conjured up a plan for our next project–The Travel Creatives.  We spent the next 4 months in negotiations and paperwork to finally emerge having shed the massive weight of responsibility that comes with a prosperous, successful 12 year business. On August 1, 2010, we handed over the business to the buyers–just like Sapphire Moon, our telepathic shamaness friend in Hawaii, had accurately predicted!
The Travel Creatives project is really REAL now.  This site is dedicated to sharing with all the reality of living a full, creative life. Our creative life is currently expressed through travel, blogging, and video.  We will document our journey as a family traveling and feature awesome people we meet along this journey who are living their truth.
There is an all too comprehensive bio of myself, your host, Irene Carranza Jaan and my husband John E Jaan that you can find by clicking on our names.  The purpose of these biographies is to offer transparency to those people we wish to work with.   It is important for people to know who we are and where we are coming from while making their decision to work with us.  If we are traveling in your area and you have a suggestion of a video topic please contact us at thetravelcreatives@gmail.com. We would love to hear from you.
Every mini-documentary we produce is a co-creation between us (as filmmakers) and them (with their story, product, or project). We consider these videos "partnerships." We strive to bring out the positive and inspirational in each story.  They are created for the dual purpose of this website (for us and our readers) and their website or posterity. Filming is documenting.  This beautiful act literally makes history that will forever be preserved.  Here is a sample of one of our co-creations with Billy Bellew: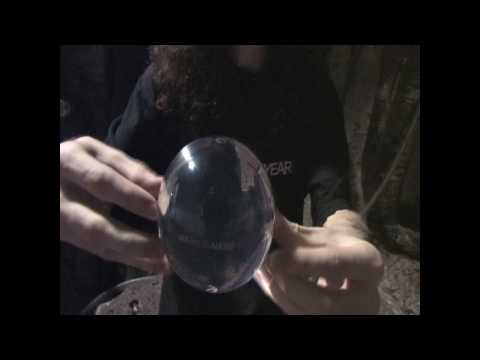 We will also be contributing to other people's projects–commonly in the form of sustainable living models, farms, and spiritual centers. Those experiences will be documented as well (with the approval of our partners).
We hope this finds you well.  Thanks for reading.  We welcome you to sign up for free email updates at the top right hand corner of this page!
Questions? Comments?  We'd love to hear from you!
Feel free to email me at thetravelcreatives@gmail.com
Peace and Blessings,
Irene Carranza Jaan